This year, we've had a lot of changes. For one, we changed our name to OutRight Action International after 25 years of advocacy as IGLHRC. We honored our 25 years of history with our annual "Celebration of Courage." What hasn't changed is our commitment to human rights for LGBTIQ people everywhere. Below are highlights of our work towards advancing LGBTIQ human rights globally through our model for change.
Follow our Blog: Perspectives or download our eductional documentation to stay up-to-date and continue our culture of shared knowledge... We look forward to working with you in 2016.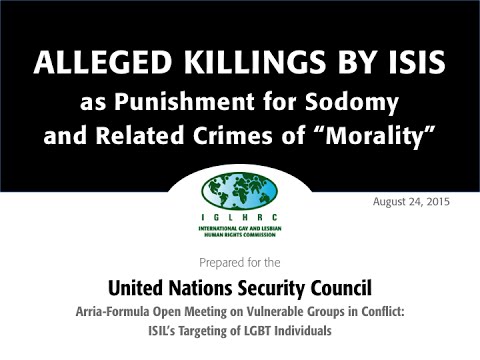 We co-organized an historic meeting of the United Nations Security Council-- the first time LGBTIQ rights were ever discussed in the Security Council chambers—shining a light on atrocities in the Middle East and OutRight's documentation of ISIS killings of people alleged to be homosexual were presented by Executive Director Jessica Stern. We are building support for emergency relocation efforts and other safeguards for LGBTIQ people living under ISIS control.
---
We launched a graphic novel "Yousef and Fahrad" in partnership with celebrated Iranian artists about a love story between two men in Tehran. With viral spread on social media and thousands of engaged readers, we are using culture to change hearts and minds in a region dangerous for openly LGBTIQ people.
---
We collaborated with Caribbean organizations to produce the first-ever LGBTI-focused media-monitoring project in the English-speaking region. After scrutinizing media in five countries—Belize, Grenada, Guyana, Jamaica, Saint Lucia—we published the "Caribbean Media Training Manual and Study Baseline." Our study showed many media outlets reinforce negative stereotypes that can lead to violence against LGBTIQ people and coverage created an unbalanced, inaccurate and largely unflattering picture of the community.
---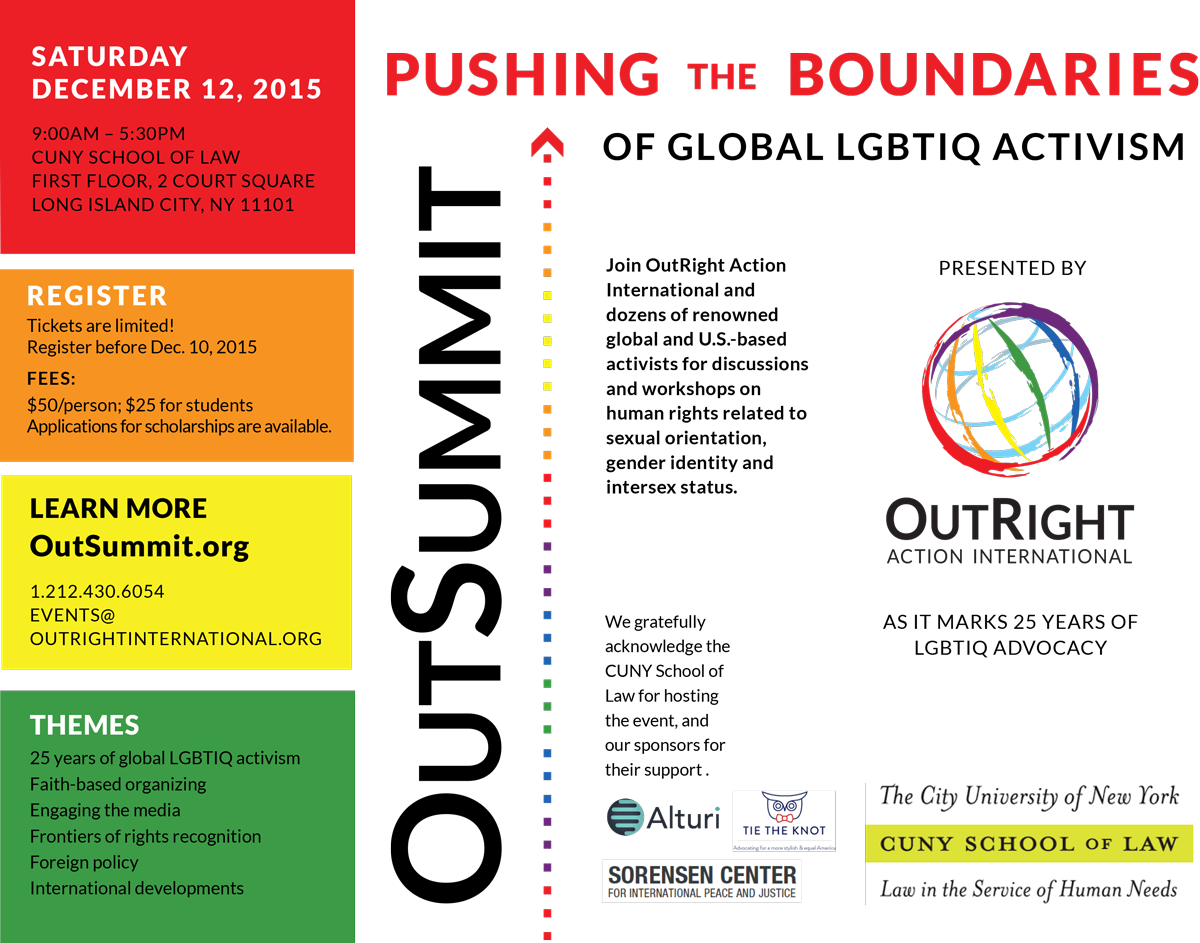 We spearheaded a new annual one day global conference for LGBTIQ human rights defenders called OutSummit. The City University of New York Law School hosted the conference that included international LGBTIQ influencers from all five regions of the globe.
---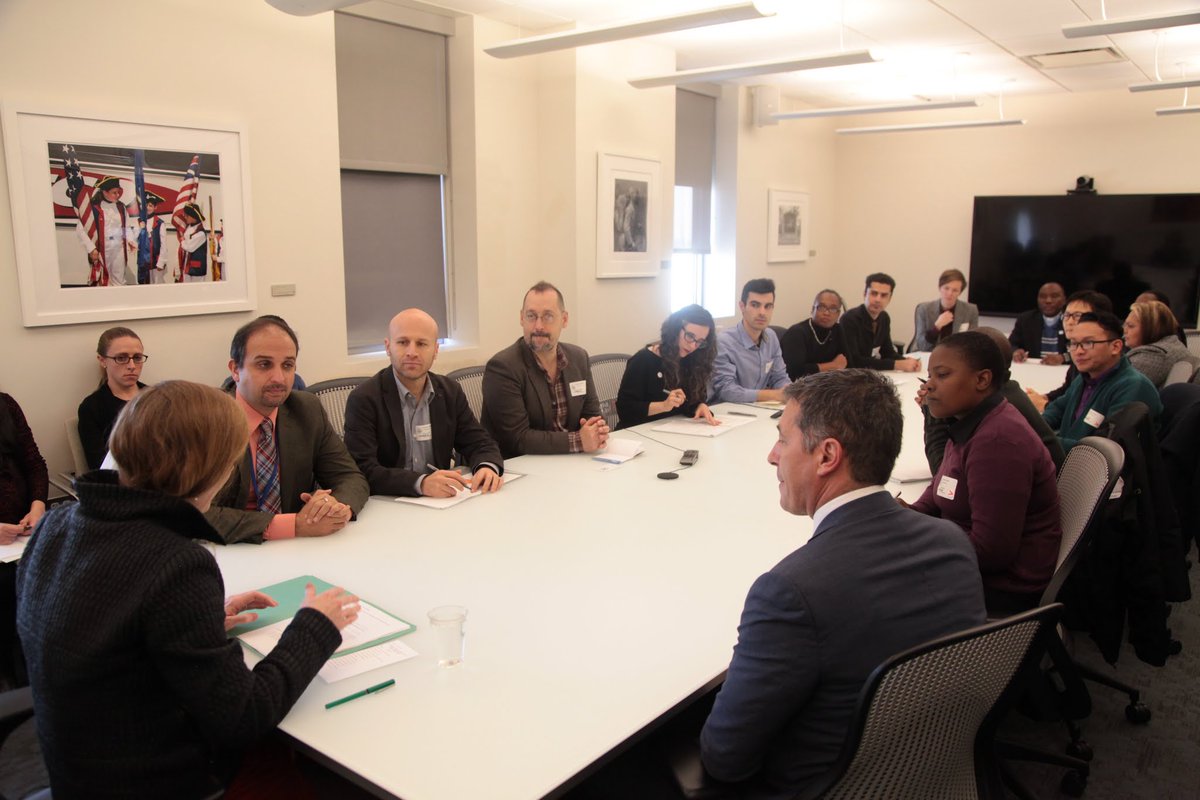 The week prior to OutSummit, we organized and hosted our 3rd annual advocacy week in which we invited LGBTIQ human rights defenders to meet with government delegations at the United Nations, participate in high-level advocacy trainings and media interviews. The week informs UN representatives, media and the group of human rights defenders on the issues effecting LGBTIQ human rights globally.
---
With our Indonesian partners, we organized a five-day training in November for 26 LGBTIQ activists from 8 provinces in the country. The training focused on collective and LGBTIQ rights as citizens' rights; how state policies are decided, how political decisions are made; and how LGBT communities can engage with local government leaders and decision-makers.
---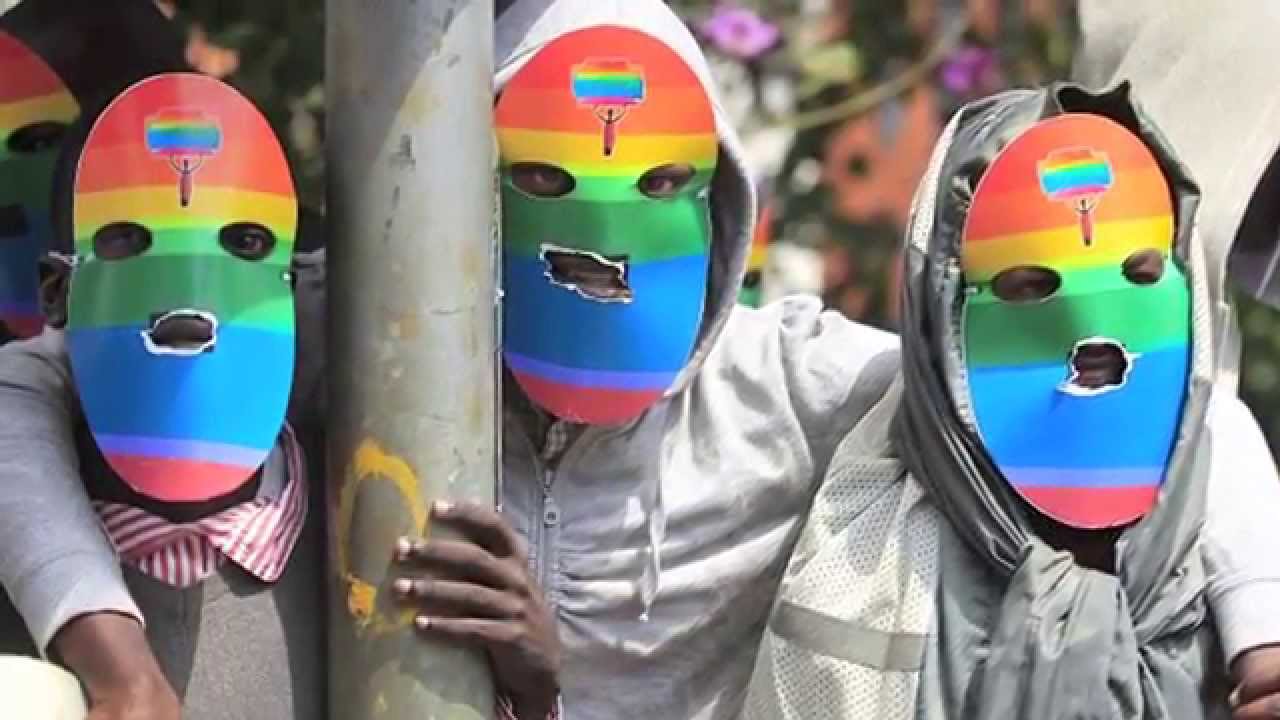 We produced three short videos exploring how LGBTIQ Africans are excluded from mainstream social, political and economic activities in most countries—in violation of their basic human rights. The Cost of Exclusion series features prominent African LGBTIQ activists and other notable figures.
---
We worked with filmmakers from Latin America to create a series of five short videos that challenge viewers' thinking on gender and identity. The series, ¿Y TÚ QUE VES? (What do you see?), features the same main character in each video and asks the viewer to question their views on sexual orientation and gender identity and to look closely at their prejudices. The series distribution is online and on public access television.
Published on December 29, 2015 | OutRight Action International an LGBT human rights organization